ANDYCINE A6 Lite 5inch DSLR HDMI Camera Field Monitor Video Peaking Focus assits HDMI Input/Output DC Output Monitor
stars, based on
( 7 )
reviews
| | |
| --- | --- |
| Quantity | Price |
| 1+ | $158.99 |
| 2+ | $151.04 |
| 5+ | $135.14 |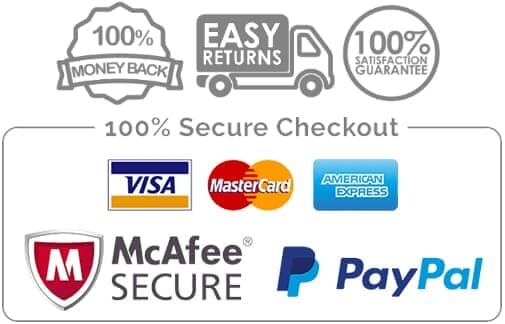 [
4K HDMI Input and Output] Support 4K HDMI signal Input Up to 3840x2160P(30/29.97/25/24/23.98Hz). HDMI Output features can transfer the signal to secondary monitor and wireless video transmission system quite convenient for monitoring.
[Power your Monitor and Power your camera] The A6 Lite monitor support the DC 8.4V output to real-time power your dslr camera via dummy batteries. Ideas for time lapsing and long time shot experience. The monitor accepts the SONY-NP-F Series batteries(F550/F750/F970) as well the Canon LP-E6 batteries. DC 12V Power required on the DC power adapters
[USER Friendly Design] 5inch IPS 1920x1080p Screen.small size in screen,awesome color Rec.709 professional color calibration, accurate color reproduction. Only 0.31lbs compatible with the handheld stabilizers and the DSLR cameras.Pack your monitor easily with the supplied carry case
[Swivel arms] Multi-viewing angels with provided tilt arm.With the help of tilt arm, there is always good viewing angels ready for you. The side with cold shot mount can extend your application on the arms like microphones and flash light
[Sound Customer Service] One year limited warranty on this monitors. 30 Days free return and replacement. We are trying our every effort to meet your 100% satisfications. Please feel free to contact us
What is New On the ANDYCINE A6 Lite?
1.Triple power source:Accepts SONY NP-F Sereis Battery/Canon LP-E6 Battery/ DC Charger
2.HDMI Input&HDMI Output Idea way for film production and photographing
3.Real time charger your camera via DC coupler(Not Included)
4.Swivel Arms Always the good view positions for youtuber,vlogger,photographer,film-maker
5.Advance feature:Aduio level,peaking focus,zebra exporsure,histogram,vertical and horizontal flip
6.Gift ideas for Holiday. With carrying case and supplied with battery,battery charger, hdmi cords.
7.Starter kit, no extra coin need to pay. Use it on arrival
Real time charge your DSLR camera via DC Coupler(Not include) You may refer the "ANDYCINE DC Coupler" to find the one match your camers in SONY, Canon, Panasonic etc



Dual type battery plate
Accepts the sony-np-f sereies battery(Battery and charger included) as well as the Canon LP-E6 Battery(Not included)
4K HDMI Input and Output
Support 4K HDMI Input Also 4K HDMI Loopout
4K Support Format: 4K UHD 3840×2160p (30/29.97/25/24/23.98Hz), 4096×2160p (24Hz)
Dual Mounting Points




There are 2 of 1/4inch-20 mouting points on the monitor. Bottom and right side. Suitable for stabilizers, hand rigs and on camera setup




Right Tools for The Right Shot

The Andycine 5" A6lite 4K HDMI field monitor is versatile while easy to use the on-camera monitor that aims to help the camera operator (or assistant) focus the camera. With the professional features (such as histogram, focus assist, embedded audio, false colors, zebra exposure, ratio marker, anamorphic mode etc.), it can become a great companion to your video camera and extremely helpful to your filming.

4K HDMI Input & Loop Output




The A6 lite has 4K HDMI in and loop-out, allowing it to not only display live signals, but also send them out to other monitors simultaneously. It's the ability to display live picture on multiple displays at once while still maintaining the original video quality.

HDMI Output Application

Connect to Director Monitor

Display live picture on multiple displays simultaneously.

Connect to Projector

At the concert, live broadcast, conference, you can connect to project display real-time images.




DC Output

Use the A6 Lite to power your DSLR or mirrorless camera

The Andycine A6 lite is an ideal camera-top monitor for DSLR and mirrorless camera shooters. Because the A6 lite provides auxiliary power out; allowing shooters to power their cameras. With a battery adapter cable (Optional), the A6 lite extends camera run-time, while providing a more usable display. Plus, you can monitor audio using the 3.5mm stereo headphone jack.

Flexible Dual-purpose Battery Plate

Compatibility with Sony F970 and Canon LP-E6 of lithium batteries for one battery plate. Providing long-time working condition for cameraman in shooting applications.

compact-hdmi-monitor

Convenient Mounting - Tilt Arm




Every A6 lite monitor will ship with a cold shoe mounted Tilt Arm. Shooters will have a secure way to position their monitor while maintaining a low profile.

• Allows the A6 lite monitor to rotate 360 degrees for viewing convenience

• Secure and lightweight mounting via shoe mount or 1/4"-20 thread

• Includes a shoe mount of its own for accessories like a microphone, LED light, or wireless receiver, etc.




Multiple Install Way

To convenient the various angles monitoring

Andycine A6 lite features standard 1/4" mount points (bottom, right) for attaching it to cameras and rigs. The external 1/4 screw design is used to make the monitor lighter and thinner.

The 1/4 screw can remove mounted to the bottom or right side

small-hd-monitor-dslr




Flexible Install Both on Camera and Gimbal

Not only you can install it on a handheld stabilizer, but also you can mount itsecurely attach it to the top of your camera as the ultimate HD viewfinder! If you install it on the bottom of the device, you can also combine the image flip function to maintain the correct orientation of the screen!

A5 equipped with one 1/4 screw, if you also want to fast install at gimbal, you can buy one more 1/4 screw.

Newest Sunshade Design, Easy Install

The A6 lite monitor is equipped with a sunshade, which allows the photographer to focus more on the video and avoid the interference of strong light, providing a better visual experience. Moreover, the A6 lite monitor and the sunshade fixing frame are integrated, so you can directly attach the sun visor to the monitor through the attached velcro. The installation process is simple and fast, which is very suitable for outdoor shooting.

● All in one install sunshade frame

● Save time by installing and disassembling
Brightness Histogram:

The Brightness Histogram is a quantitative tool to check the picture brightness.The feature shows the distribution of brightness in an image as graph of brightness along the horizontal axis (Left:Dark, Right:Bright)and a stack of the number of pixels at each level of brightness along the vertical axis.
Embedded Audio Monitoring:

The Audio Level Meters provide numerical indicators and headroom levels. It can generate accurate audio level displays to prevent errors during monitoring. The audio meter is green, and will turn yellow when exceeds -20dB, and turn red when exceeds -9dB.
Peaking Focus Assist:

The Peaking Filter is used to aid the camera operator in obtaining the sharpest possible picture. When activated, the internal processor will display a colored highlight on the screen where sharp edges appear. You can switch the putline color between red, green, blue according to different tone of the subject.
False Color:

The False Color filter is used to aid in the setting of camera exposure. As the camera Iris is adjusted, elements of the image will change color based on the luminance or brightness values. This enables proper exposure to be achieved without the use of costly, complicated external test equipment.
Exposure (zebras):

The Exposure is used to assist in exposure adjustment in the mode of Zebra Pattern. It is considered overexposed and displays the moving warning lines onto the over exposed areas. 1-100IRE adjustable.
Check Field:

Check Field is an assistant function to adjust camera color settings. Under the check field mode, you can use red, green, blue or mono pixels to generate the image, because hue and saturation can be adjusted more quickly and accurately in this environment.
Zoom In (4X, 9X, 16X):

Image magnification is HD signal in any part, an amplification for high quality close-up.
Anamorphic Mode (1.3x, 2.0x, 2.0x mag, User):

You can choose 1.3x, 2.0x, 2.0x mag, User-defined adjustment: 1.20x~2.00x. Built-in selection of no squeeze, 1.3× or 2.0× allows you to use anamorphic lenses or adapters and see the image unsqueezed, even if your camera does not de-squeeze in camera. A 2.0× mag mode, magnifies the center of your image so you can check the focus of your scaled image.
Image Flip:

The Horizontal,Vertical and Hor&Ver of the image around flip.
Nine Grid:

Zoom one of the images to realize the full screen. You can switch the Mark color between Red, Green, Blue, White, Black according to different tone of the subject.
Pixel to Pixel:

Enable the filmmaker to check the image from the 1:1 signal source without scaling.This feature is essential for capturing optimum detail.
Center Marker & Safe Marker:

Safe Mark for View Finding and Composition (80%, 85%, 90%, 93%, 96%, 2.35:1). You can switch the Mark color between Red, Green, Blue, White and Black according to different tone of the subject.
Ratio Marker:

(4:3, 13:9, 14:9, 15:9, 16:9, 1.85:1, 2.35:1). Frame blanking zone includes 6 Levels, from 0-6 (Transparent to Black). You can switch the Mark color between red, green, blue, white and black according to different tone of the subject.
BySimonTuesday, 29 October 2019
Great field monitor for my DSLR and GoPro. Excellent features and multiple battery compatibility as well.
ByYongjieFriday, 18 October 2019
As a professional that shoots films, I've become more and more obsessed with that perfect focus and exposure as well as good composition and framing. I think the A6 Plus has helped me achieve that overall. It has some nice features of focus peaking, as well as false color. It also has good 1920x1080 resolution, supports 4K input that gives you good overall brightness at 500cd/m at 440ppi. I also thought perhaps the touch screen would be a nice improvement. I honestly find the touch screen to be not as helpful as I thought, but it does pretty much function as intended. It supports L series as well as Canon batteries, but I've only used the L Series and found it to be acceptable. The battery that is included lasts for about 2 hours or so of continuous use and the included charger is adequate despite having a very short cable. the included sunshade is fine and works as expected and you will need it if out in bright sunlight. Also comes with a nice case to keep everything neatly stored in your bags, etc.
ByNate's Film TutorialsFriday, 18 October 2019
Display quality is great! I like that you can power the camera with the dummy battery.I wish the mounting bracket was a bit more secure when flipping the screen around it's a bit "floppy" but once it's tightened down it's secure.If your looking for a 5" monitor on a budget this is great for the price
ByBHFriday, 18 October 2019
Need a monitor for your 4K or HD camera? Check out this 1080p swivel monitor that supplies power to your camera!This monitor can also power your camera via a simple cable and accepts 4K signals.The above monitor can power several different camera types including the Sony A7 series, A6 series, Panasonic GH series and Canon cameras.
ByVitoFriday, 11 October 2019
Best bang for your buck. I decided to give this field monitor 5 stars instead of 4 because i felt for the price, you can't beat what this monitor provides. I loved having the focus assist and over-exposure assists and i'm eager to utilize the other tools it comes with. and now just need to by a larger capacity battery to take photoes
ByMoacir GibinFriday, 20 September 2019
Received it and this is the 5 inch monitor not the 5.7 inch. There's less buttons and mounting points on the side but it does the job and does it well.Very easy to use, pretty much just plug and play if that what you want. I never read the manual and figured most things I wanted by just pressing all the buttons. its comes with everything you need to get It's lightweight and easy to pack in your bag. I totally recommend it glad to get it.
ByTronageThursday, 16 May 2019
I have a Canon M50, and the one feature I noticed it was missing was some picture assists, like zebra patterns for anything over exposed. I wanted a way to see that easily, as well move the display "above" the lens rather then the flip out to the size (I always feel it looks a bit more natural looking up rather than to the side when in "selfie" mode. This fit the bill perfectly. Great picture, feels sturdy, and does exactly what I need. The only complaint is the battery goes dead a little quicker then I would expect, nothing terrible though. And being a common battery type, it is easy enough to get others. It is nice how it comes with "Everything" you need in one "kit". I would recommend this to others.

Your cart is currently empty.