Andycine Plus Upgrade Notice
Thursday, 27 February 2020

0

62

0
Andycine Plus Upgrade Notice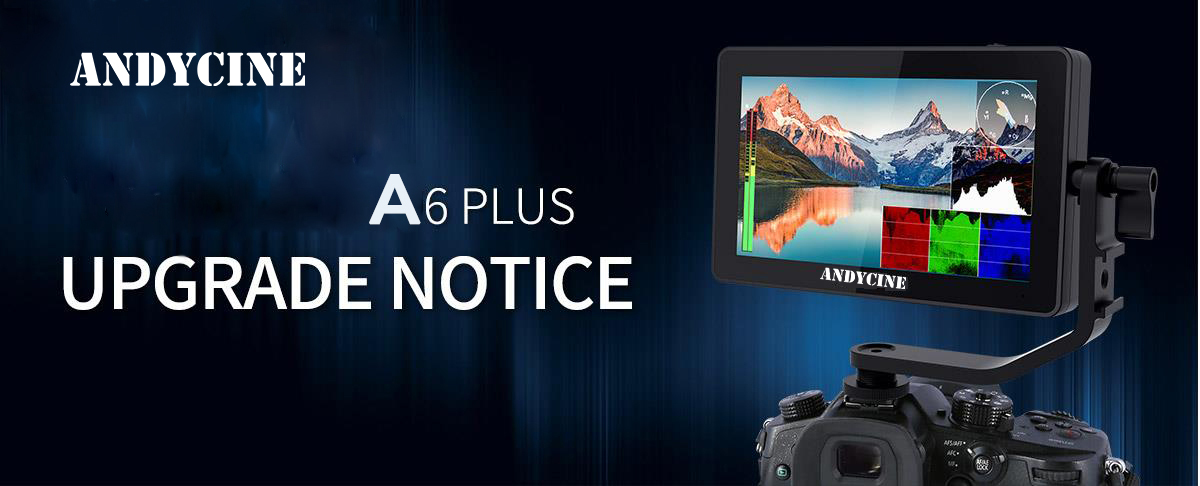 In order to improve customer experience, we upgrade the A6 plus both firmware and software.
1. Interface add DC 5V input: Type-C, you can flexible use mobile phone powerbank to power monitor.
2. The advance feature add: Waveform, Vector scope, Auto Mirror, Nine Grid, False Color (type2).

Notice: The new version will instead old version, and we will update the website and listing, package .etc soon.
The A6 Plus old version without Type C version can update the firmware with Waveform, Vector scope, Nine Grid, False Color (Type2).
Here the A6 plus firmware update link (Only for old version A6 PLUS without Type-C interface):
https://www.youtube.com/watch?v=Rg7Z2zIaxPo&t=56s

5V Type-C Power Input
In addition to the power supply through the battery plates and 12V DC power input, it also supports 5V Type-C input, which can be powered by mobile phone charger or power bank. (At least 5V/2A)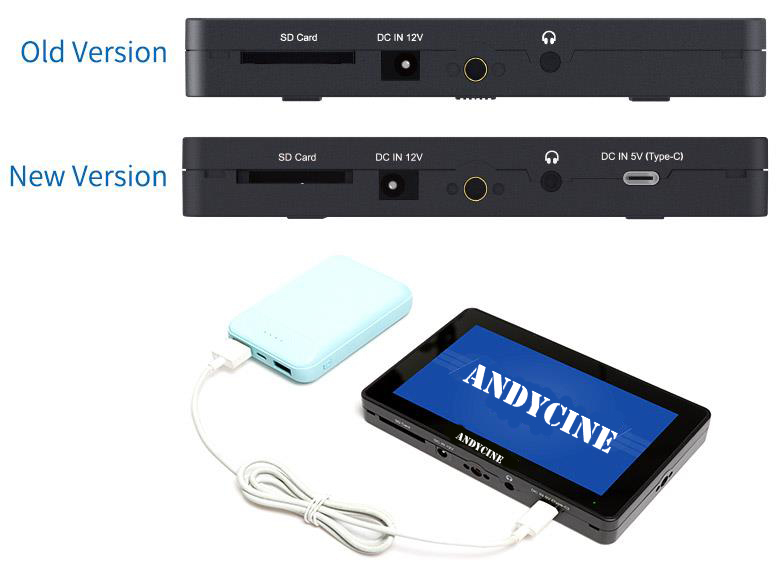 Video Analysis Assistant Pattern
Waveform / Vector scope / Histogram

Auto Mirror
After auto-mirror is turned on, rotate the monitor vertically, and the picture will be adjusted upside down automatically.
Parameter Compariso

Parameter Comparison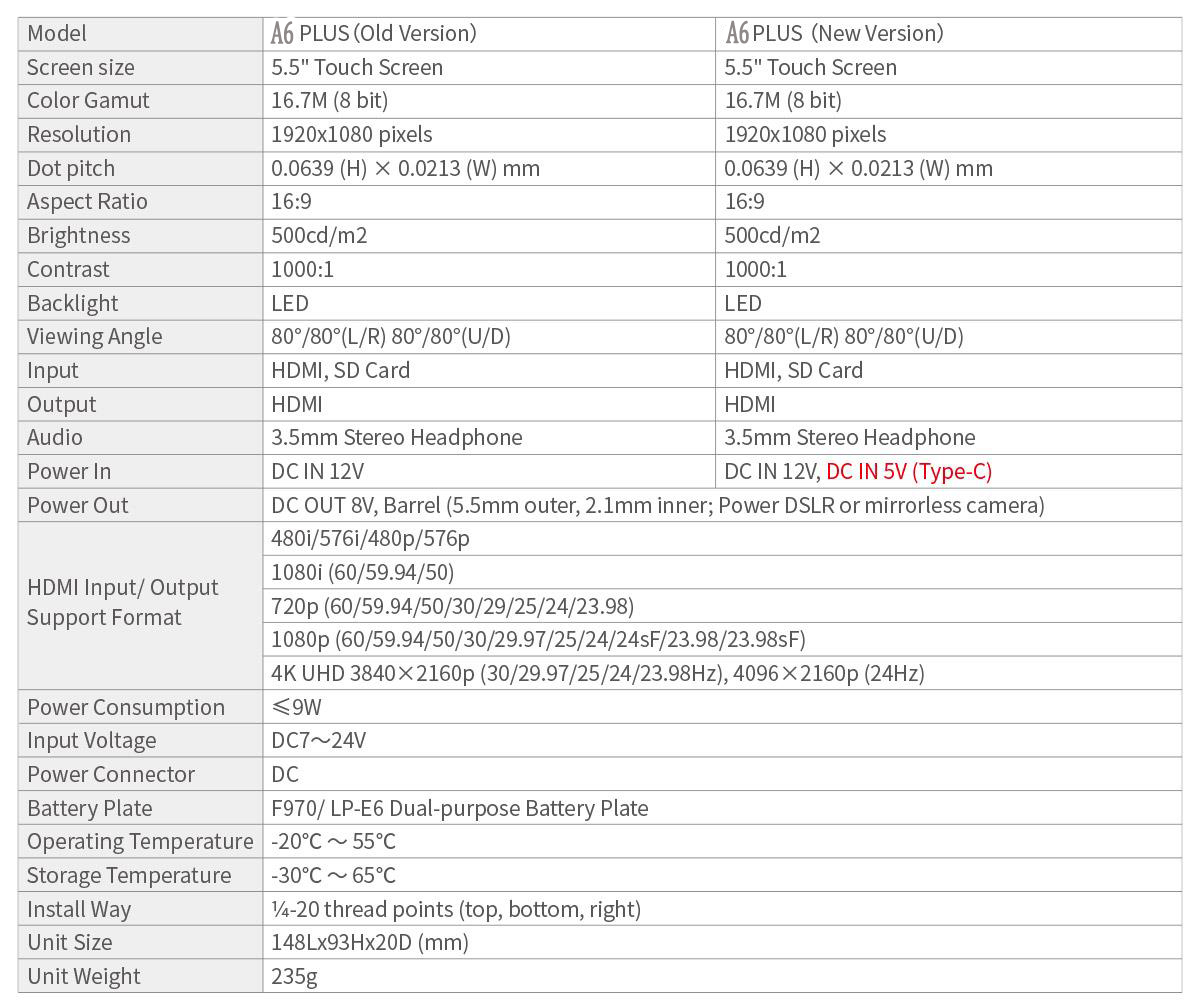 Your cart is currently empty.